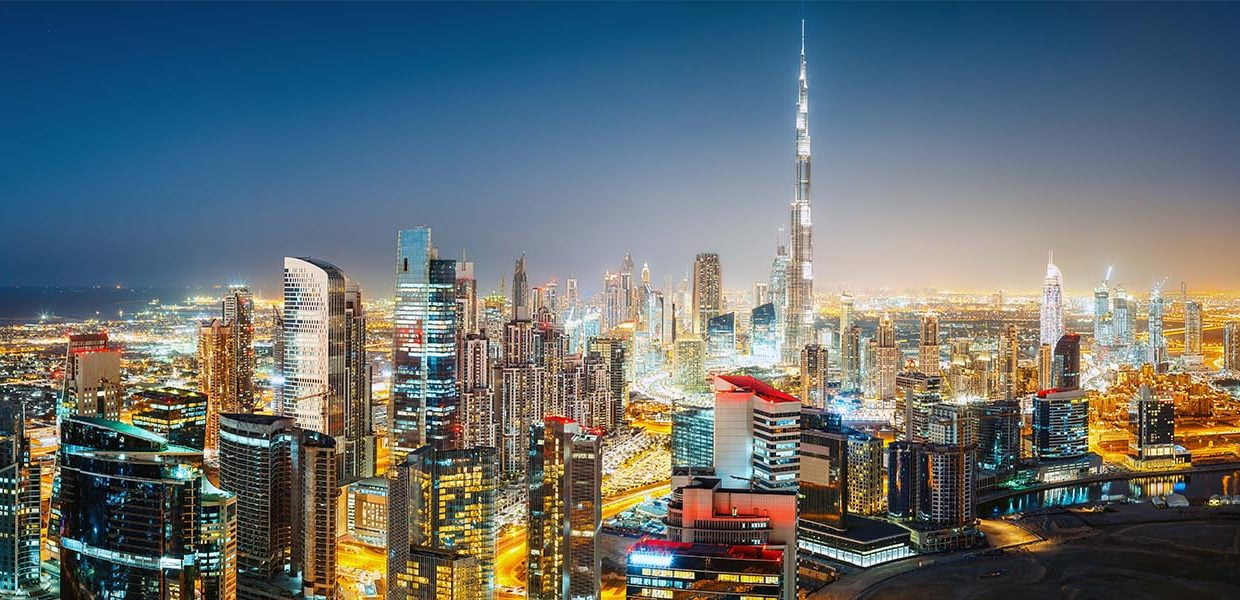 Real estate investment guide to Dubai
Real estate investment guide to Dubai
Rental yields for Dubai real estate are among the highest in the world. Here is everything you need to know if you are considering investing in Dubai.
You can generate income and wealth from real estate investing. In order to achieve the maximum return, Dubai's real estate market entails a few factors to consider that must be carefully considered before investing.
Why is Dubai an attractive investment?
Most mature real estate markets have lower rental yields than those in the city. The average gross rental yield for investors is between 5% and 9%.

When compared to other worldwide cities, Dubai's real estate prices are




relatively affordable per square foot.

Investors can qualify for residence visas through the new visa laws linked to




property investment. A two-year residency visa may be granted for properties




valued above 1 million AED. A residence visa with a 5-year validity period




may be granted for properties worth over AED 5 million. When your property




is worth more than ten million dirhams, you may be entitled to a 10-year visa.

A highly favorable tax structure, especially the absence of property taxes and

stamp duties, which are required in other global real estate markets, also

contributes to the city's reputation as an attractive place for investments.
CONSIDERATIONS TO MAKE WHEN CHOOSING AN
INVESTMENT PROPERTY
The ultimate goal when investing in property is to get a high return on investment (ROI). Proper due diligence is essential from the start to secure a property with healthy revenue streams. The following factors can affect ROI:
Geographical location.

Amenities and services provided in the community including schools,




childcare, transportation, and education.

Size of Property

The quality of the work.

Timing of purchase and market conditions.

The interest rate (in case of mortgage or developer financing).

Fees related to maintenance (Service Charges and Maintenance Index).
INVESTING IN HIGH-ROI AREAS
In the first half of 2021, while the global market is recovering from the pandemic Jumeirah Golf Estate offered gross returns of 8.5% for Townhouses. New
communities, Meydan and DAMAC Hills followed, offering gross rental yields of 6-8% in apartments and villas.
For villa and townhouse communities, Town Square yielded the gross returns at 5%, followed by The Springs (5.5%), Reem – Mira (4.8%) and Mudon (5.9%).
Few Options have been added into market recently by two big brands Seven Tides and Falcon City. Wherein, they are offering 8-10 % net returns guaranteed over the period of 5 – 12 years.
For more details book an appointment with us by clicking on the link below: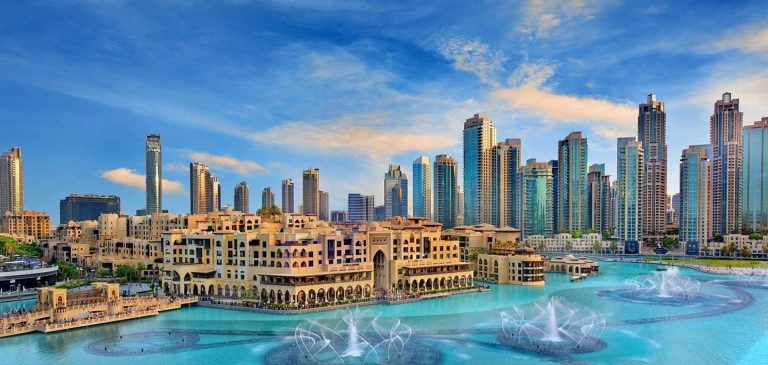 GETTING A GOOD RETURN ON INVESTMENT
In Dubai, apartments provide strong rental yields: the majority of the population lives in apartments, as a low to mid-income group is focused on smaller, more affordable homes.

You can choose smaller apartments (studios and 1-bedrooms) in parts of the




city with established infrastructure, near public transportation and essential




services such as medical care and education.

When an investor wants to release equity, smaller units turn over faster and




sell for a better price than larger ones, mainly because a majority of Dubai's




expat community can afford to buy them.

Depending on the RERA Service Charge and Maintenance Index, annual




maintenance costs payable to Dubai Land Department can have a significant




impact on overall revenues. The price per square foot is determined by this




index and varies by community. The DLD website contains current information




about fees. Before investing in a community, find out the fees and charges




involved.
BUYING AN OFF-PLAN PROPERTY VERSUS BUYING A READY-TO MOVE-IN PROPERTY
Both off-plan and ready-to-move properties have advantages and disadvantages. Individuals' financial situations and risk appetites are unique, so it is necessary to determine the extent to which the risks associated with these factors are present.
THE BENEFITS OF BUYING OFF-PLAN
With under-construction properties, buyers typically receive a price advantage




over ready properties.

Capital appreciation: Many properties become more valuable near completion




and handover because of capital appreciation.

Down payments as low as 5-10% instead of 25% when purchasing a ready to-




rent property makes purchases more realistic.

The developer offers highly attractive, flexible payment plans. Some developers are actually offering two-five-year payment plans after handover, so you can rent out the property before you start repayments.
OFF-PLAN PURCHASES HAVE CERTAIN DISADVANTAGES.
Conditions in the market may change, resulting in the property being valued




below its original purchase price.

Delays or cancellations: There will always be a risk that projects will be delayed or cancelled. A vital measure to mitigate this is to verify the track record and reputation of the developer.
THE BENEFITS OF PURCHASING A READY-TO-OCCUPY
PROPERTY.
According to market conditions at a particular time, price advantages may




emerge. A buyers' market could mean that a property can be purchased for a




significant discount. Presently, the market is correcting itself and new supply




is entering the market, which causes prices to dip, thus offering buyers a




chance to bargain.

Ready properties often have completed infrastructure and are located in prime




locations.

Getting started is easy by finding a tenant and earning rental income




immediately.

Rents remain stable when you invest in ready properties.
DRAWBACKS OF BUYING READY-MADE PROPERTIES
A 20% deposit is required for nationals and 25% for experts with a property




worth less than AED5 million, in accordance with UAE Central Bank regulations.

In advance costs: buyers must pay the 100% cost of the unit in addition to




registration charges of 4%, 2% commission, transfer fees, mortgage registration fees, etc.

If you are in the market for a mortgage to finance your purchase, you should




think about how quickly your chosen bank will process your application.
Dubai is in a very good financial position right now. New supply is constantly being added, giving buyers a variety of options at affordable prices. Look no further if you are seeking affordable prime real estate with strong rental yields.